** FREE £50 BULK BAG OF MATERIAL WITH EVERY 10 TON LOOSE LOAD - CALL FOR DETAILS! **
Please Note:
This calculator is offered as an approximate guide only. The calculated amount is approximate and rounded up to the nearest full tonne. It is your responsibility to check and order the correct amount of materials needed for your project. It you require assistance in ordering the correct amount please call our sales office on 01622 873231.
These figures are based on damp materials but are dependent on moisture content and may vary by 10%.
Don't forget that the hole you want to fill will probably not be dead flat and level so it may be best to overestimate rather than run short.
If you are purchasing gravel for a driveway it may be a good idea to order extra for topping up once the material has settled and compacted.
Please note: all weights are approximate.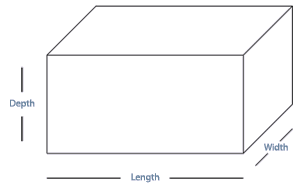 Please enter the width, height and depth of area required. Select your aggregate and the Total Required will be displayed.
* SPECIAL PRICES ON BULK ORDERS *
CALL ALL LOADS FOR A FREE QUOTE ON 01622 873231
FREE LOCAL DELIVERY
DELIVERY AVAILABLE TO : TUNBRIDGE WELLS, TONBRIDGE, MEDWAY, MAIDSTONE AREAS
TESTIMONIAL
All loads are absolutely superb, very competitively priced aggregates. Their delivery is astounding, The driver that delivered to me was Andy and he was so accommodating with my delivery and especially where I wanted my delivery as I asked to have 9 bags hoisted over my fence and stacked neatly on top of each other like building blocks, he wasn't phased by this request he just replied "no problem sir" such a lovely, genuine and helpful Guy. The world needs more delivery drivers and companies like All Loads, absolutely superb in every way. They operate on the 3p service (Price, Punctuality and Promise), I will use All loads for all of my future requirements so much so I have already placed a further order with them.
J Turff